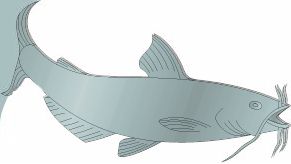 The Program:
Any family with a child between the ages 3 to 18 years of age that has been diagnosed or treated for a life-threatening illness or accident is invited to come fish Lake Fork for any species of fish at
NO COST!

Lodging, meals and fishing are provide for. This allows the family to spend quality time together without worries or expenses. The outing includes one night lodging, meals, refreshments, snacks, all on a 26' Triton Pontoon, accompanied with a 9-1-1 chase boat for any emergency that may occur. All bait and fishing equipment provide. If you are, or know of a family that meets the above criteria, contact us!
The "Wish to Fish Foundation" needs your help!!!


Help us spread the word, we are here for children! If you know a family that has a child that meets our criteria, just tell them to call us. We will take over from there!

For scheduling or more information contact: Don Hampton
903-383-7748
or Email Us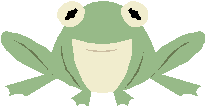 Wishes Granted
Below are some of the many children with wishes granted.
Follow the links for their stories and fishing trip.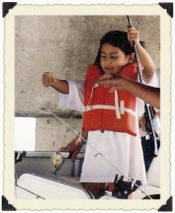 Victoria Gonzalez

Date Granted:
June 25th, 26th, and 27th, 2004
Illness:
Bilateral-retinoblastoma

Victoria was the best fisherperson of all in the party. She not only out-fished members of her family but also members of the Texas Trails Bassmasters assisting in the operations of the program. She quit counting at 20, so we do not have an accurate account of just how many fish she caught that day.

Click Here for:
Victoria's Story and Fishing Trip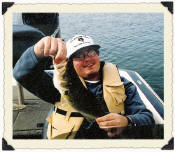 Nolan Vaughn

Date Granted:
March 24, 2005

Illness:
3 inoperable brain tumors


Lake Fork's own B.A.S.S touring pro Kelly Jordan, along with pros Bink Desaro, Brett Hite, Zachary Thompson, and Fred Roumanis presented Nolan with an autographed Citgo /Bassmaster cap. If this wasn't a treat to make a young angler's heart skip a beat, the appearance of Bassmaster Classic and 2003 Angler of the Year, Jay Yelas would. Jay came to greet Nolan, signed his cap and spoke with him like he'd known him all of his life.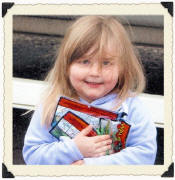 Alissa Lewis

Date Granted:
November 25th, 26th, and 27th, 2005

Illness:
Juvenile Myositis


Alissa not only caught a lot of fish on her Barbie rod, which did out fished every other rod on the pontoon, but she was successful in setting new Lake Fork lake body records.
Alissa is the mascot for the "Wish to Fish Foundation".


Patrick & Katlin Collins

Date Granted:
April 6th, 2007

Illness:
Life threatening heart conditions

Patrick got his surprise trip and an even bigger surprise when BASS pros showed up to sign autographs at breakfast and lunch. The foundation also received a surprise when they found out about his 17-year old sister Katlin who would be accompanying him. (Pictured with Guy Eaker, professional angler)
Click Here for:
Patrick & Katlin's Story and Fishing Trip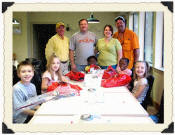 Tinsley Family

Date Granted:
August 30th, 2008

Illness:
Asthma, Right Middle Lobe Syndrome and Aspergers Syndrome
(Five wishes on one trip) During the course of the day all the children caught fish and were not limited to any one species. They were reeling in catfish, bream, bass, crappie and an abundance of smiles, giggles and laughter.
Click Here for:
Tinsley's Story and Fishing Trip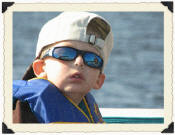 Andrew Petrea

Date Granted:
November 1, 2008

Illness:
Ependymoma brain tumor

Andrew loved to fish for catfish and Professional Catfish Guide Stan Kuhn took him to all his hot spots. Andrew was able to fish until he was worn out. His trip had 23 nice catfish put in the boat of which with the assistance of Stan and the directors were all filleted, bagged and iced down for the family to take home and have a nice fish fry or two.